SYNTHESYS 3 management system
---
To apply for SYNTHESYS Access
---
- Please note that this online management system is currently under development -
SYNTHESYS3 is designed to produce an accessible, integrated European resource for researchers primarily in the natural sciences, with a major aim of broadening the User Group by making the data held within collections more easily available and thus increasing their research potential. The Consortium will create a common, high quality approach to the management, preservation, and long-term access to Europe's major Natural History (NH) collections including virtual collections and new physical collections. This will be achieved by providing improved access to the physical collections within SYNTHESYS3 Consortium and also to the electronically stored data associated with these collections.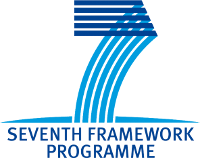 Recent Blog entries
Kristina Gorman - 2015-08-10

The SYNTHESYS3 Mid Term Review and 2nd Annual General Meeting will be held at Royal Botanic Gar

Kristina Gorman - 2014-11-03

A record 741 eligible applications were received to the SYNTHESYS3 2nd Access Call, including 3

Kristina Gorman - 2014-11-03
Events/Deadlines
Wed, 2017-08-30 (All day)
Recent Products
stefanie.krause - 2017-07-10

stefanie.krause - 2017-07-03

Report on Deliverable 2.2 ("Virtual Collections" Management Policy)

stefanie.krause - 2017-05-23

Report on Deliverable 2.7 "DNA Library Construction Workshop".